Interior Architecture – Arc du Triomphe Paris
Complete renovation of a 80m2 three story flat in Paris.
Arc du Triomphe – Paris 75008 / France
This three story Parisian apartment, acquired by the clients as a second home, has an area of
​​

80 m2 and was refurbished to provide it with a more contemporary air.

The assignment comprised from the initial architectural design to the direction, execution of the work and precise budget management. The design focused on dimensions (three levels): remodeling of the existing staircase, replacement of wooden railings with steel structures and transparent glass. New lighting on the staircase walls accentuated the appeal of this triplex apartment and gave it character and aesthetics.
Accentuating these transitions between the different levels was a decisive element for me in the design's conception.
Program: remodeling of the kitchen and bathrooms, woodwork design, cabinets, bathroom furniture, laundry and some decorative elements such as the headboard of the bed and an extendable dining room table.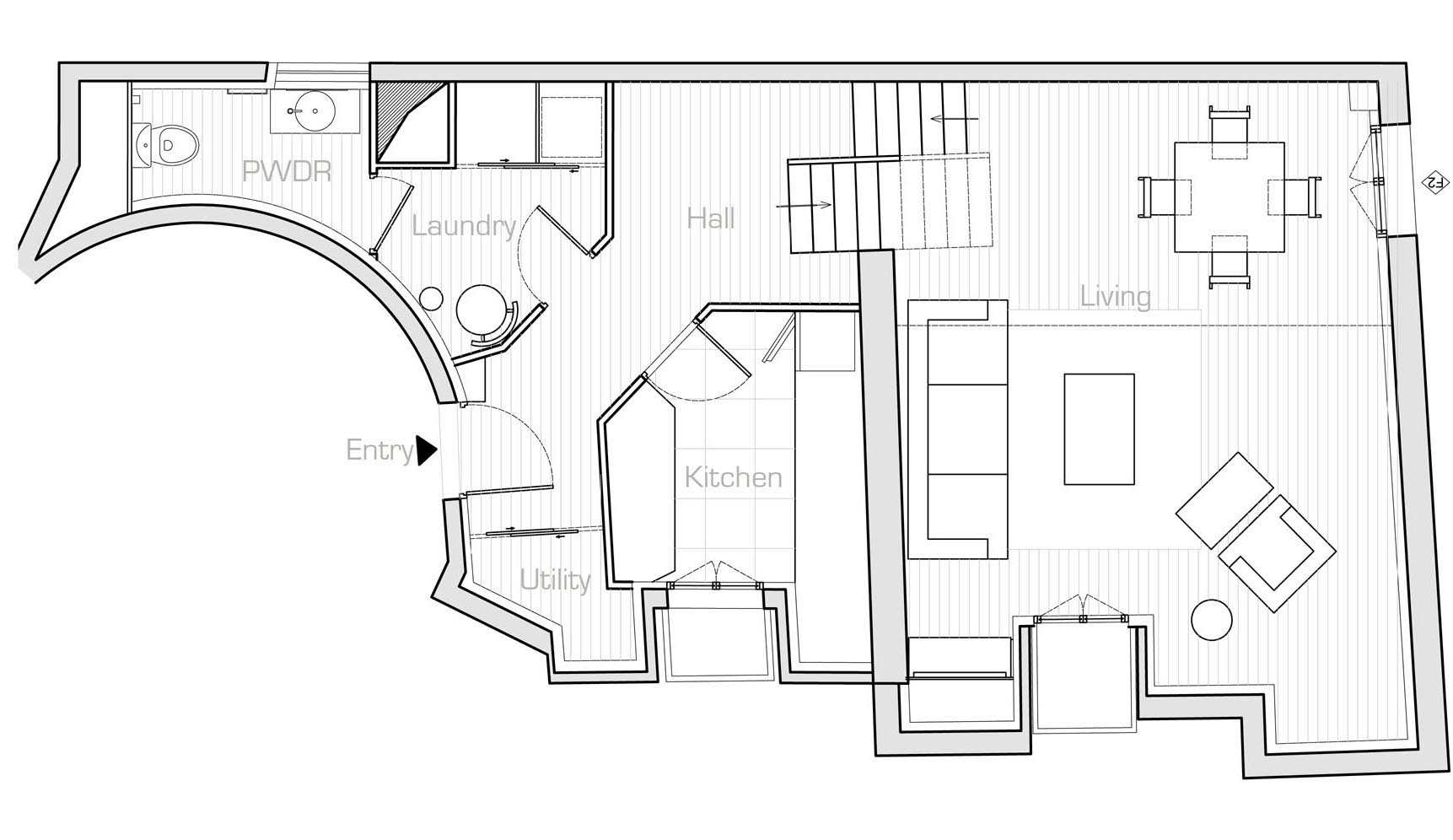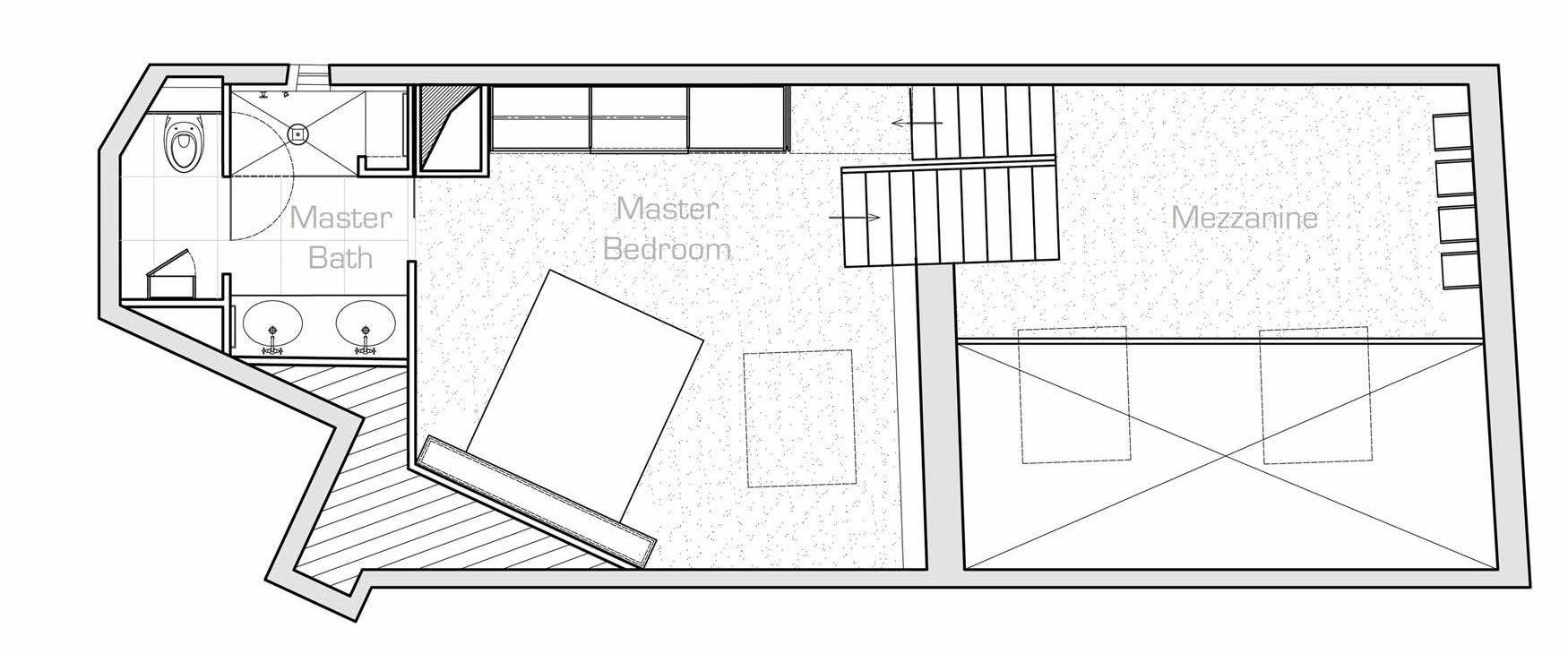 Level 2 and Mezzanine floor plan